Meredith Named "New Teacher of the Year!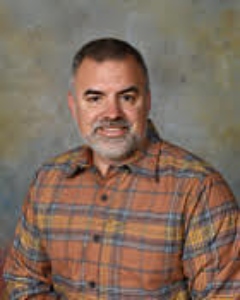 ---
Vidalia High School Construction Instructor Gray Meredith has been named the 2023 Georgia Council for Career & Technical Administrators' New Teacher of the Year! This award recognizes new CTAE teachers who have made significant contributions toward innovative and unique career and technical education programs and shown a professional commitment early in their careers.
The award for Meredith is one that he is "honored and excited" to receive, "I'm very excited about it. I'm honored by the fact that they felt like I deserved this. I'm not sure if I do or not but, I appreciate they put that much confidence in my ability."
Meredith, who owns a very successful construction company, said he got into teaching because he saw what he perceived as a need for craftsmen and knew he could share his knowledge and ability with others. "I got into teaching just so I can hopefully make a difference. I felt like there was a growing demand for craftsmen out there and hopefully we can at least spur some interest in the students and, maybe turn out some craftsmen or folks that want to, do good work with their hands." Meredith said.
VHS CTAE Director Amy Gilles said that Meredith was worthy of the award and that she is proud of not only him but also the entire CTAE Department, "Gray is one of the many outstanding teachers we have in the Vidalia High School CTAE Department who strive every day to make a difference in preparing students to be college and or career ready."
Meredith, who had 35 students in one of his Carpentry classes, says that the skills taught have piqued the interest of those who may not know what field they want to enter once their High School days are over, "we had 35 in my carpentry one class, which is really high. But that's just because of the demand. And that demand shows you that there are those who are interested in it. I encourage students that even if they don't know if you want to go into carpentry, electrical, or plumbing, these are all skills they can use for the rest of their life, around the house or the apartment or anything like that. Just working with your hands is a good thing to be able to do.