Indian Alum Receive Receive Chick-fil-A Scholarships!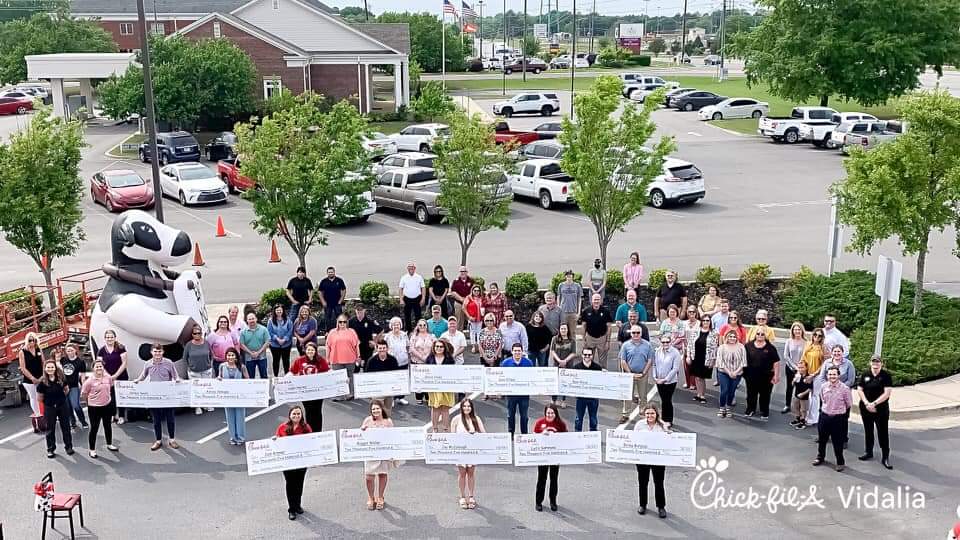 ---
Four Vidalia High School Graduates were honored last week with Scholarships from Chick-fil-A in Vidalia. The awards are part of $57 500.00 in scholarships given this year by Chick-fil-A in Vidalia, which has given $125,000 in "Remarkable Futures" Scholarships over the past several years.
Bailey Burgess (2019), Carson Smith (2020), Joy McCullough (2020), and Walker Wheeler (2020) each received $2500.00 scholarships from Vidalia Chick-fil-A's owner/operator Britt McDade. McDade, whose store began awarding the scholarships in 2017, said, "in the restaurant business, there are some days that are simply more memorable than others, and this is one of those."
According to McDade, the company has invested more than 110 Million Dollars in Scholarships since 1973, which has helped over 59,000 team members pursue a college education. McDade said that the scholarship program began when founder Truett Cathy "set an empty mayonnaise jar on his restaurant counter to start a college fund for Team Member Eddie White."
McDade went on to quote Cathy, who said, "We're not just in the chicken business, we're in the people business." McDade concluded by saying, "today, I'm grateful to be in the people business."