Vidalia High School Announces Graduation Date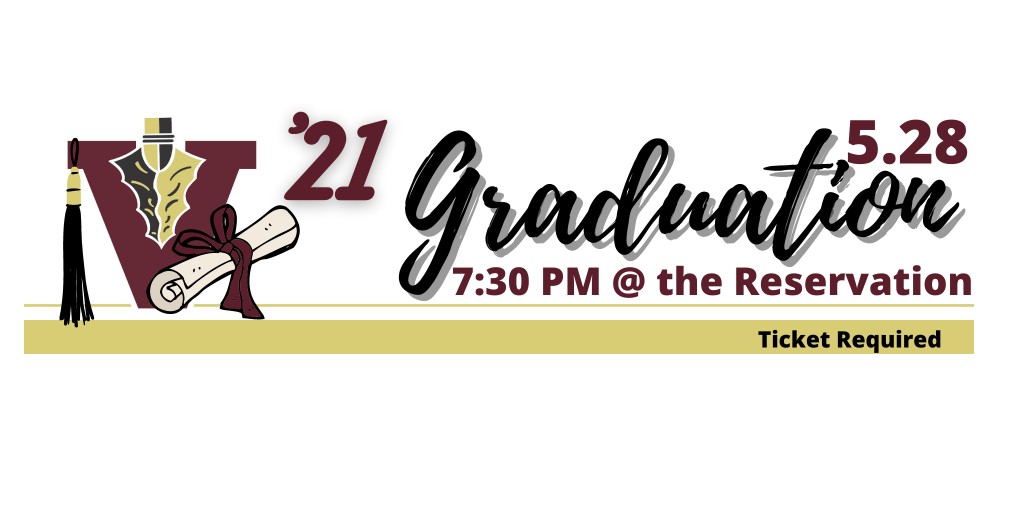 ---
Vidalia High School will hold Graduation Ceremonies for the VHS Class of 2021 on Friday, May 28th at 7:30 PM. The Ceremonies will take place on Buck Cravey Field (weather permitting) with a rain date of Saturday, May 29th at 9:00 AM.
Each Graduate will be allotted 14 tickets, and a ticket will be required for each person attending regardless of age. Students may share unneeded/extra tickets with other classmates if they are available. Gates will open at 6:30 PM. No one will be allowed to enter the stadium after 7:25.
No guests will be allowed on the field at any time. After the ceremony, all spectators should make their way to their vehicles while graduates return to the main building to pick up their diplomas. Only graduates will be allowed inside the building after the ceremony to pick up their diplomas and other awards. They will then join friends and families for photos and fellowship off-campus.
The ceremonies will be streamed live on the "VHS Live" webpage https://vidaliaathletics.com/2020/09/22/vidalia-sports-watch-live/