VHS Students Celebrate Native American Heritage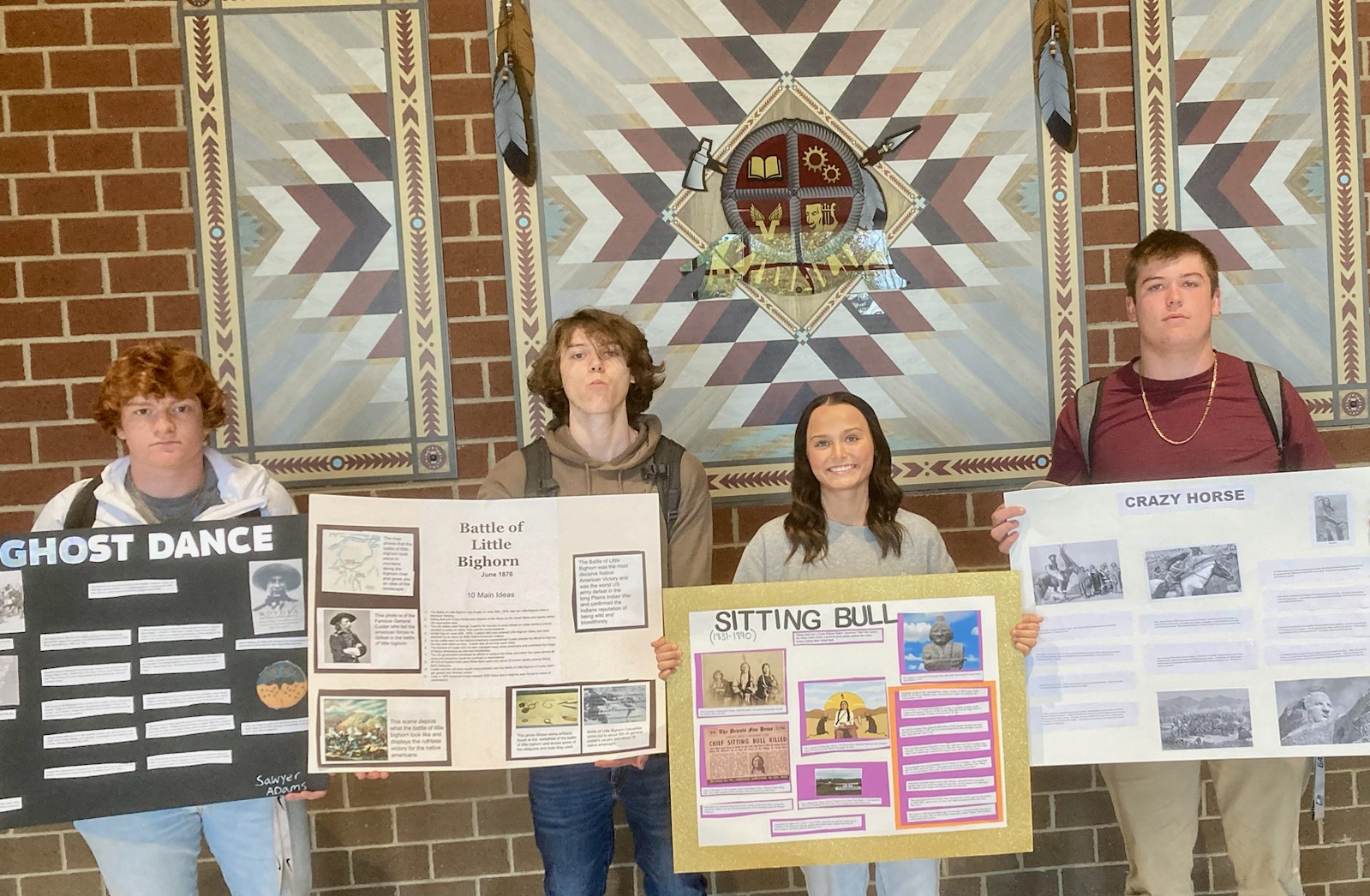 ---
November was Native American Heritage Month, and students at VHS researched and made posters recognizing various aspects of Native American history and heritage.
The students presented their research to classmates, and the posters were displayed in the Social Studies hall of VHS.
Pictured. left to right: Sawyer Adams "Ghost Dance,"; Jayden Smith "Battle of Little Bighorn,"; Gracie McLendon "Sitting Bull,"; and Max Beverly "Crazy Horse."