VHS Students Participate in Georgia Future Educators Signing Day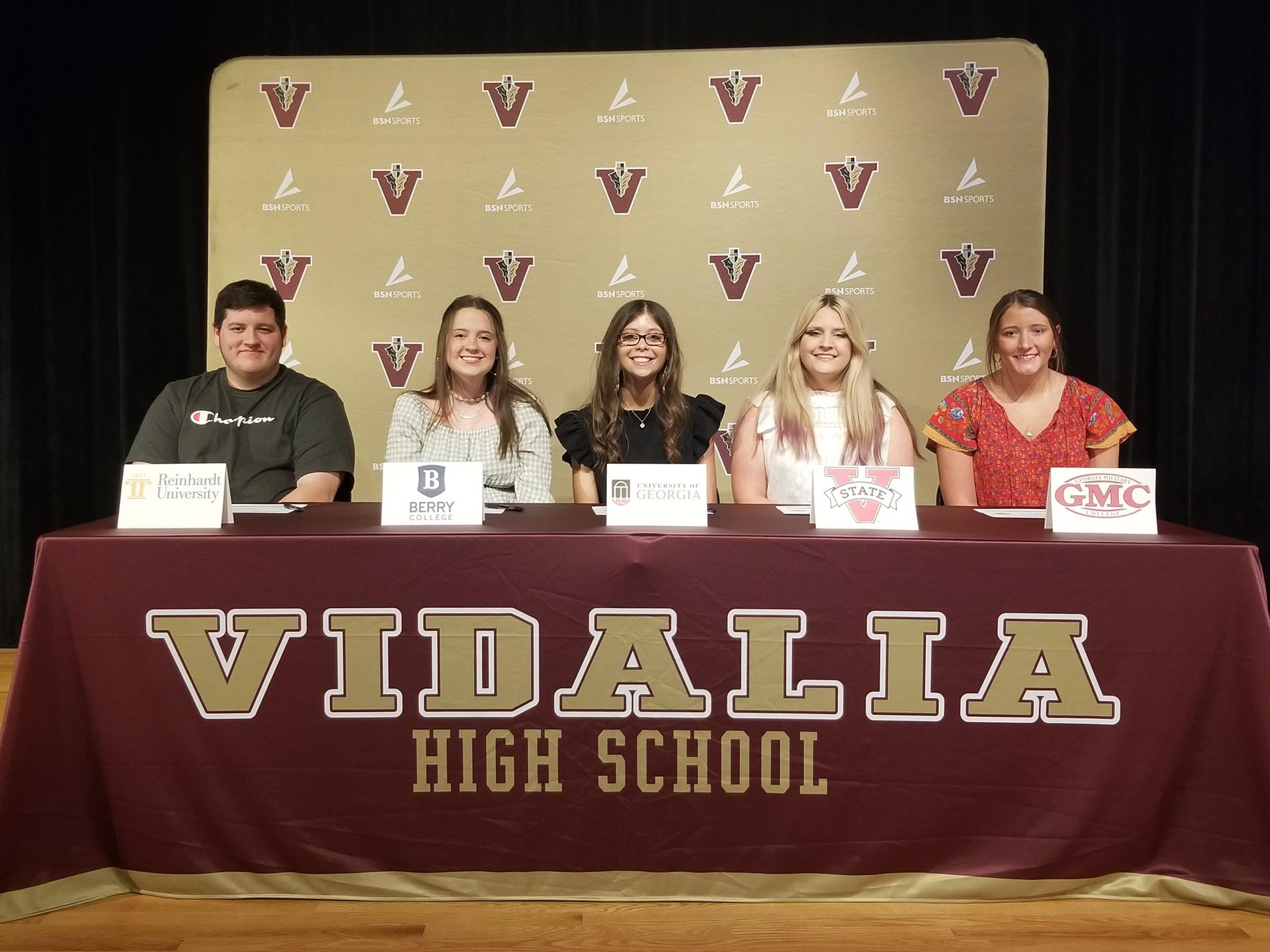 ---
Five Vidalia High School seniors gathered with families and friends Tuesday in the VHS Auditorium to celebrate the next step in their educational careers. Jackson Allen, Autumn Harris, Bailey Hutchins, Savannah Sikes, and Emily Thompson all signed commitments to embark on a teaching career pathway.
The purpose of this day is to promote education as a career choice and celebrate students embarking on a teaching career path. The day is set aside each year to recognize those students who have committed to making teaching their chosen profession. The event, held for the past several years, is supported by the State School Superintendent's Office, Division of Career and Technical Education, and Georgia's Colleges and Universities.
Making the commitment was Jackson Allen, who will pursue a degree in Music Education at Reinhardt University. Autumn Harris will be attending Berry College and will major in Music. Bailey Hutchins will attend The University of Georgia, where she will also pursue a degree in Music Education. Savannah Sikes will attend Valdosta State, where she will major in Early Childhood Education, and Emily Thompson will pursue a degree in Early Childhood Education at Georgia Military College.