Vidalia Lions Club donates $1000 to VHS FCCLA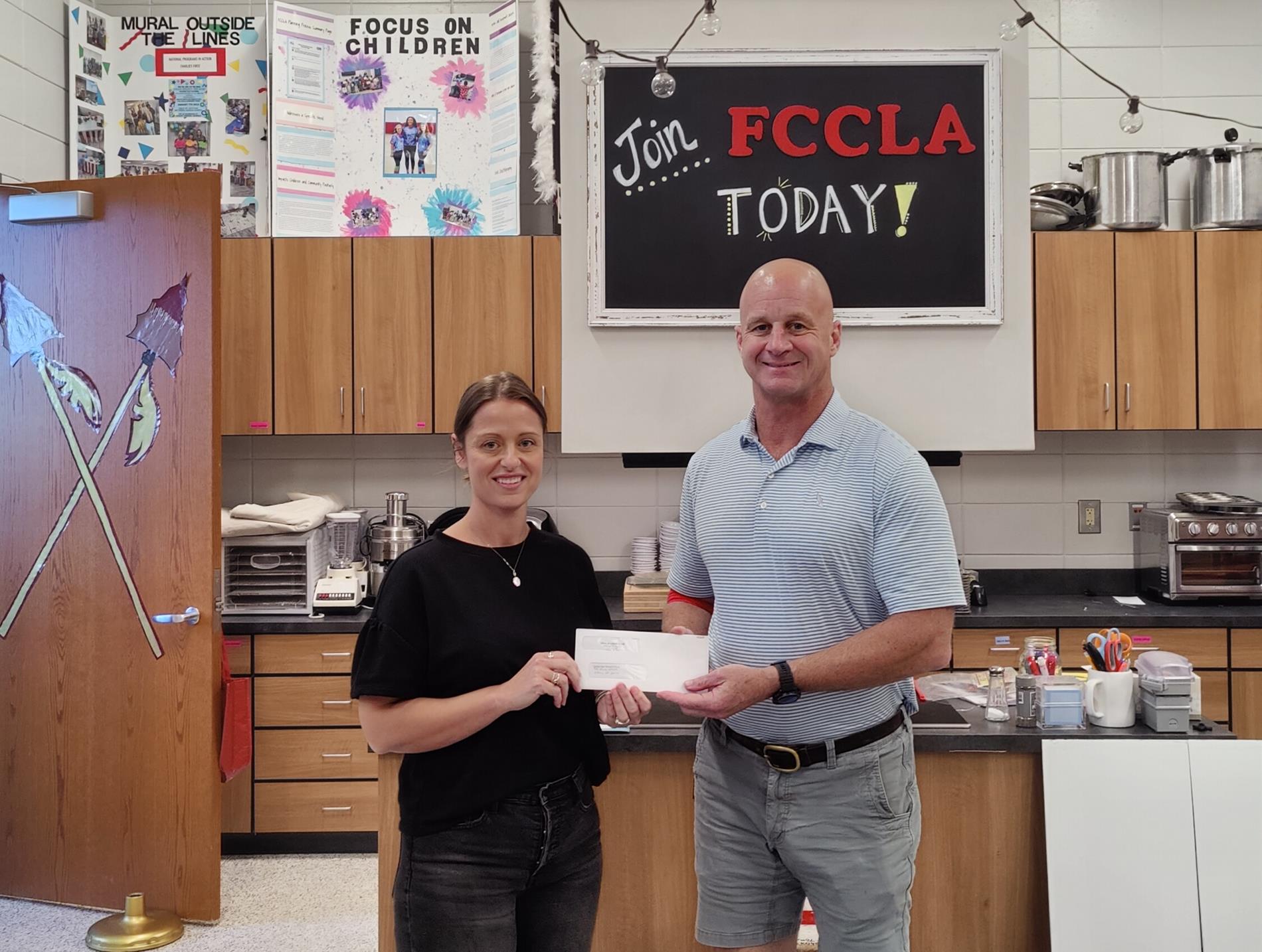 ---
The Vidalia Lions Club recently donated $1000.00 to the Vidalia High School FCCLA to help with the group's trip to the FCCLA National Leadership Conference in July. Five members of the organization qualified for the chance to compete in Denver, Colorado, and have been working hard to raise their own money through donations and fundraisers. "Our students have been working hard to raise money to fund our trip. We are so thankful for the Vidalia Lions Club and other individuals, organizations, and businesses that have contributed or helped with our fundraising projects." Said FCCLA Sponsor Amanda Mosley.

Representing Vidalia High School will be Cristal Franklin, Hillaree Hankerson, Saylor Herrin, Sanaya Lewis, and Kingston Ryals. Anyone interested in helping these students with their trip may contact Amanda Mosley at (912) 537-7933 (ext 6009).
The Vidalia Lions Club is a local chapter of Lions Clubs International and focuses on service where individuals join together to give valuable time and effort to improving our local community and the world. The Vidalia Lions Club is responsible for the annual Arts & Crafts Festival as a sanctioned event of the Vidalia Onion Festival.