VHS Students Attend Clinicals at Memorial Health Meadows!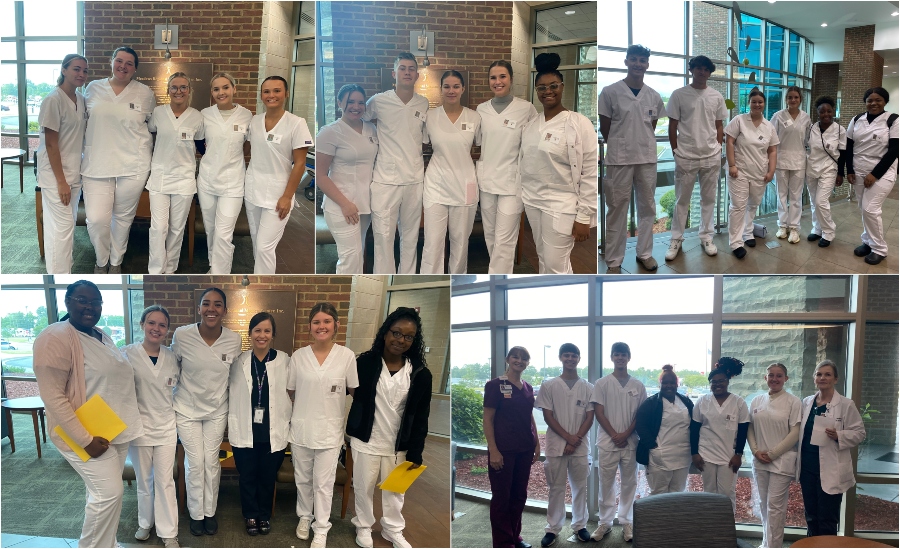 ---
The VHS Patient Care Fundamentals class recently completed clinicals at Memorial Health Meadows Hospital. The students are the inaugural group of high school students to attend clinicals at Meadows. Through this experience, students gained a better understanding of the daily life of a healthcare worker.

The students worked hard throughout the school day to prepare for their time at the hospital. They learned the necessary skills such as communication, teamwork, leadership, taking vital signs, making beds, wheelchair safety, turning patients, and feeding patients.

One student stated, "Overall, I was very, very happy with my experience and honestly wished I could spend more time in the hospital. Thank you so much for the opportunity and allowing me to gain more experience and drive toward my goals in healthcare."

We want to thank Memorial Health Meadows Hospital for the opportunity, partnership, and sponsorship that made this possible. Mrs. Shellie Cleghorn, the Healthcare Pathway instructor, commented how proud she is of the students, "I am so proud of these future healthcare professionals and I look forward to watching them continue to succeed!"