VHS and Responsive Technologies Partners Team Up for Soapbox Derby Project!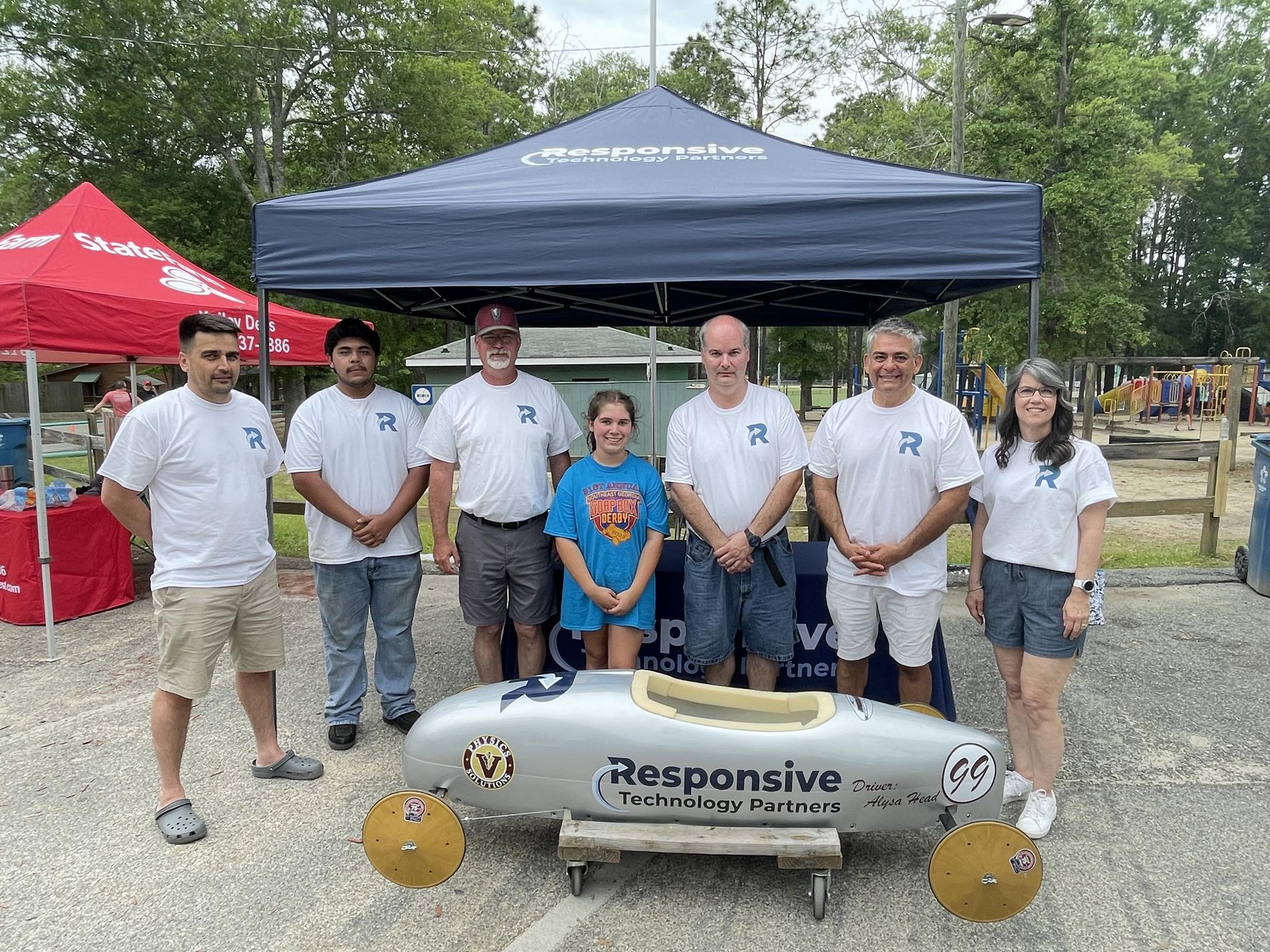 ---
Vidalia High School students recently partnered with local business Responsive Technology Partners to complete a STEM project. The VHS science and engineering teachers worked together with students to enter a soap box derby car in the recent Southeast Georgia Soap Box Derby in Lyons.
Students from Mr. Kevin Head's Engineering class, including Marcangel Euresti, Alyssa Head, Alexis Head, Adam Foster, Adrian Lee, and several others, worked on constructing the car. The physics students worked to solve problems associated with a derby car on an incline. Local Derby enthusiast Jonathan Gordy visited the group and helped with some final engineering aspects of the car design.
The students created free-body diagrams and models showing the forces using Newton's Laws. Mr. William Harn led the physics students in solutions on the car's weight, force normal, force parallel, force of friction, and acceleration.
Students that participated in the actual derby event were Marcangel Euresti (car handler) and Alyssa Head (car driver). The VHS Responsive Technology Partners STEM car finished 5th out of 19 participants in the event. Vidalia High School is thankful for the support of The Responsive Technology Partners group, which was a big part of completing the STEM project.