Pournelle is VHS Teacher of The Year!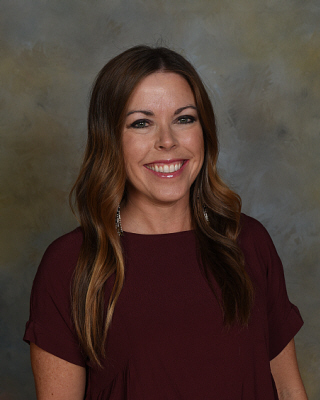 ---
Margaret Pournelle, who has led Vidalia's Literary team to ten straight Region Championships and the Indian's One Act Play Team to nine Region Championships, has been named the Vidalia High School Teacher of The Year for 2024/25.
Pournelle, who has spent her entire 20-year teaching career at Vidalia High School, was also the school's 2011/2012 Teacher of The Year and the Star Teacher for the 2021/22 school year.
"We're extremely proud to have Ms. Pournelle represent Vidalia High School as our teacher of the year," said Vidalia Principal Bruce Mulkey.
A 2004 graduate of Samford University in Birmingham, Ms. Pournelle earned her Master's Degree in Education in 2005 from Troy State University.
"Ms. Pournelle is a role model for our staff and serves on the VHS Tribal Council (leadership team)," Said Mulkey. "We have made significant adjustments to our approach to student and teacher learning, and Mrs. Pournelle has embraced those changes. She's consistently looking for ways to grow, improve her craft, and ensure that her students are learning at high levels." Mulkey added."
Pournelle, along with the other school-level "Teachers of the Year," will now go through a series of interviews before a panel of judges, who will select the System Teacher of the Year, which will be announced later.
The Teachers of the Year and the System Teacher of the Year will all receive a plaque and a monetary award from the Vidalia City School System.