Literary Takes 8th Straight Region Title!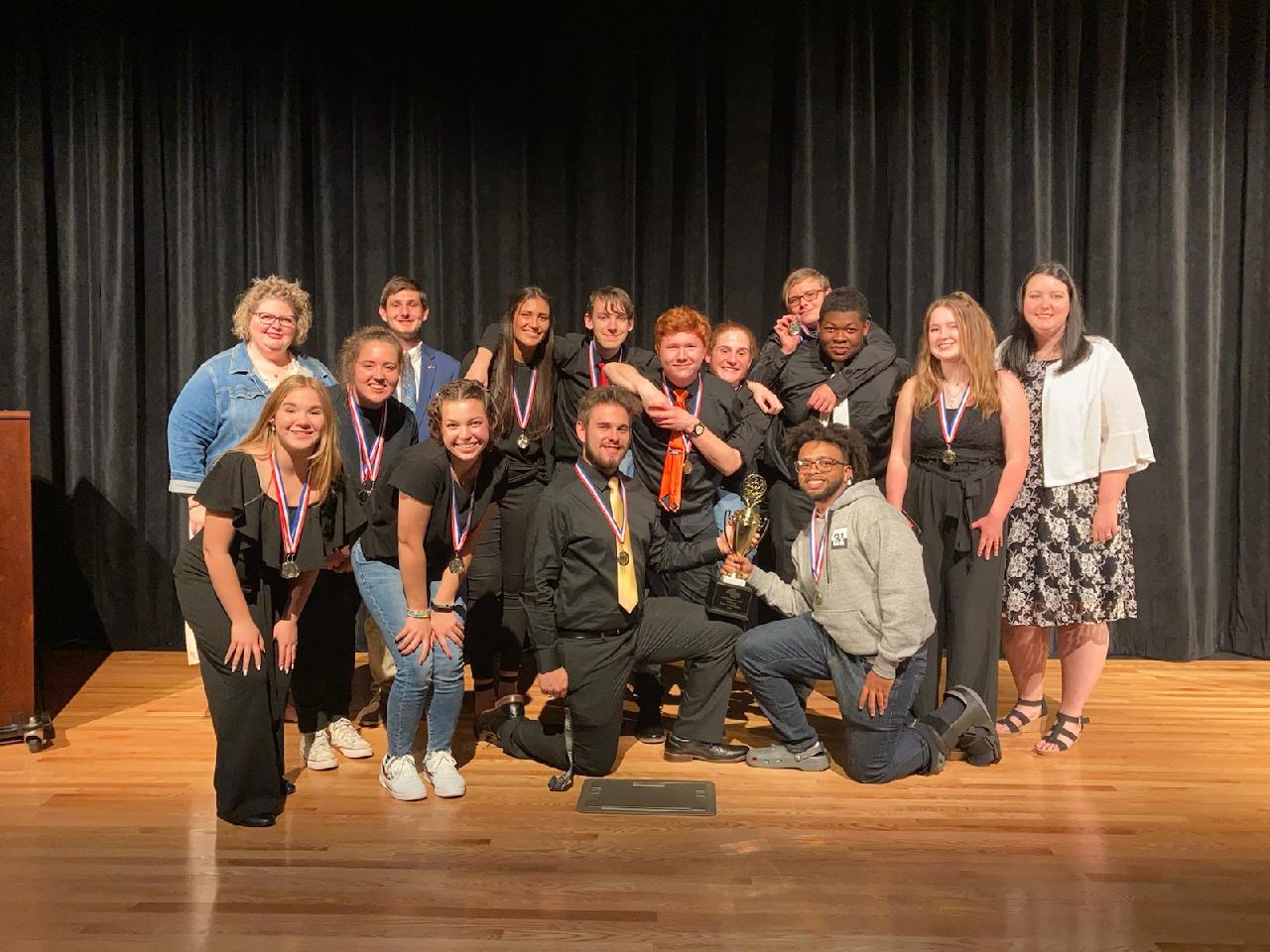 ---
The Vidalia High School Literary Team extended their Region Championship win streak Thursday, taking their 8th Region Championship in a row at Vidalia High School. The VHS team scored 70 points taking 8 First Place Awards, 1 Second Place Award, and 2 Third Place Awards. They outscored Jeff Davis by 15 points (55), Toombs Co. by 44 points (26), and East Laurens by 49 points (21).
Region Literary Coordinator Carrie Beth Davis who is in her 3rd year, said that despite facing obstacles during the year, the students "rose to the occasion" when it mattered, "I'm really proud of all of these kids and their hard work in preparing for Literary. We faced many obstacles this year as we readied the team for competition, and they rose to the challenge to give their very best in representing VHS."
Vidalia Principal John Sharpe also gave kudos to the students and coaches for the impressive accomplishment. "Eight years in a row! Very impressive! It is a testimony to the great coaches and students at Vidalia. We are committed to giving students an opportunity to succeed no matter what their interest".
Davis also had words of thanks for those who helped to get the students ready to compete, "I'd like to say a special thank you to Sydney Williams, music coach, and Margaret Pournelle, acting coach. We appreciate all the support from the VHS administration, faculty, and staff who helped make Region Literary a success!"
VHS Region 2AA Literary Results
Essay – Argumentative - Roman Edwards -1st
Essay – Personal - Ashlynn Goodwin - 3rd
Essay – Rhetorical - Mikkelle Peters - 1st
Domestic Extemporaneous - Hudson Sumner - 3rd
International Extemporaneous - Walker McCord - 2nd
Oral Performance - Humorous - Mikkelle Peters - 1st
Oral Performance – Dramatic - Keyes Sanders - 1st
Oral Performance – Duo - Dottie McDaniel & Alan Johnson - 1st
Boys Solo - Reagan Miller - 3rd
Girls Solo - Shannon Collins - 1st
Trio - Shannon Collins, Ashlynn Goodwin, Autumn Harris - 1stQuartet - Landry Wheeler, Andrew Davis, Micah Davis-Brown, Reagan Miller - 1st