VHS Student Government Meets with City Manager!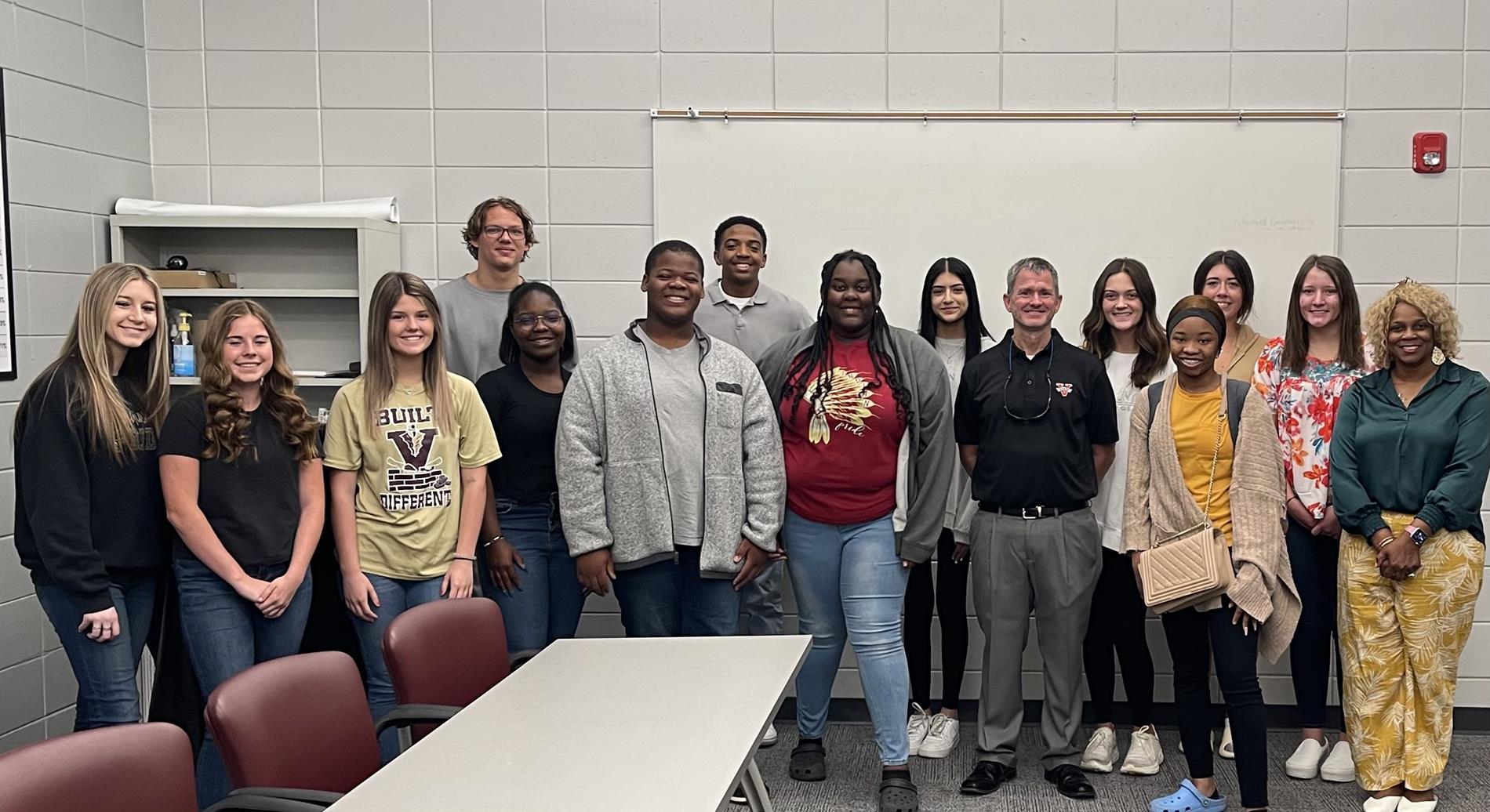 ---
The Student Government of VHS recently participated in a meeting with Vidalia's City Manager, Nick Overstreet. The purpose of the meeting was to plan a "Shadow Day" with our local Government officials, with the intent of gaining day-t0-day experience while serving in office.
SGA sponsor Mrs. Missy Owens said that she is appreciative of Mr. Overstreet taking the time to meet with the students. "We really appreciate our City Manager taking time from his busy schedule to share vital information and other experiences with us!"
The "Shadow Day" will take place at a later time.