VHS Names Valedictorian & Salutatorian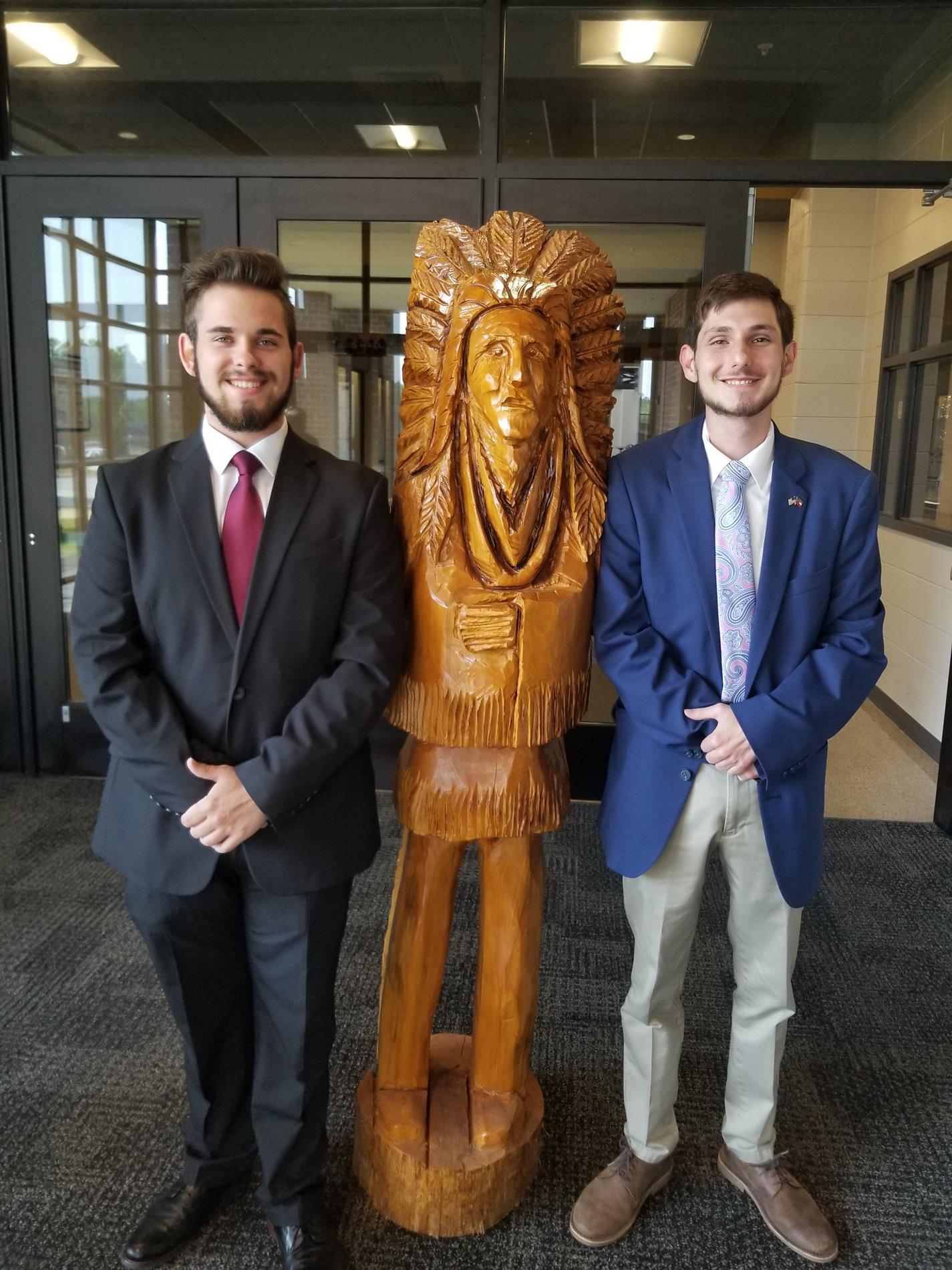 ---
Vidalia High School is proud to announce the Valedictorian and Salutatorian for the 2021 Graduating Class of Vidalia High School. Walker McCord, the son of Mark and Laci McCord, is this year's Valedictorian, and Reagan Miller, the son of Kim Griffin and Jay Miller, is this year's Salutatorian.
McCord, who is headed to the University of Georgia, said that he is honored to have been named Vidalia's top graduate, "it really is indescribable, because this was something I strived for going into High School and it was a goal that I set for myself. So, to finally be at the end of that road and to say hey I've done it, it's a feeling that is unparalleled, and I just feel truly honored."
The senior went on to say that the obstacles that his class faced this year with the pandemic have presented a challenge, "the beginning of this senior year was very tumultuous and I wasn't sure if I was going to remain in class or have go virtual. And I knew that could affect my grades, so it was very challenging to come in and not know if you were going to be in class the next day or not. And also coming in one day and maybe five of your friends weren't there and that was kind of a downer, knowing that not everyone was able to stay here and be together."
But according to McCord, the year also taught him some things, including perseverance, "this class and even the underclassmen have toughed it out altogether. We didn't give up and we kept moving forward, and if we can do that, we can do anything."
McCord thanked not only his parents but also his friends and teachers, "my Mom and Dad have always been there for me and believed in me, and supported me in anything I wanted to do. My friends have always kept me grounded, but they would pick me up anytime I was feeling down and encourage me. And obviously, I wouldn't be here without the teachers I have had here at VHS and J.R. Trippe, who have instilled in me many values that I carry today. They are truly amazing, and I can't thank them enough.
Miller, who will attend Berry College and pursue a degree in Music Education, said that being named Salutatorian is a cumulation of a lot of hard work and others who have helped along the way. "This is a huge honor, and I am thankful to see my hard work pay off. This is the result of not only working hard but also a lot of factors working hard to push me, like Walker (McCord) and my parents."
Miller continued by saying that it took a lot of discipline to get to this point, something he learned in his time in the band, "band has taught me to be disciplined and how to push through when things don't go the way you want them to."
Miller and McCord are very good friends, and McCord say that they have always pushed each other, "I think it goes back to the 7th or 8th grade when he got the highest average award and I told him that we were going to have to "fight" for that award the next year," he said with a laugh. "You know we have always encouraged each other and whenever one of us needed help with something, or studying or working together on a project, we have been there, so we can help one another and be successful."
Miller said that Music is the heart of what he does and hopes that he can convey that to the students he teaches one day. "Whether it's been band, show choir or even one act, and knowing what my directors have done for me and have taught me what hard work can do, I want to take that to my students one day and share that with them. Music for me is one of those things that you can change a person's heart without ever saying a word and being able to do that is a talent that I hope I can learn and then help children learn themselves that hard work does pay off."
McCord, who will enroll in the Air Force ROTC Program at UGA with hopes of becoming an officer upon graduation, has a word of advice for those who strive to be where he and Miller are today. "Never give up, never quit dreaming and be willing to go that extra mile and work hard.If you are willing to do those things, then is really nothing that you can't accomplish."