McCord Shines as VHS Star Student!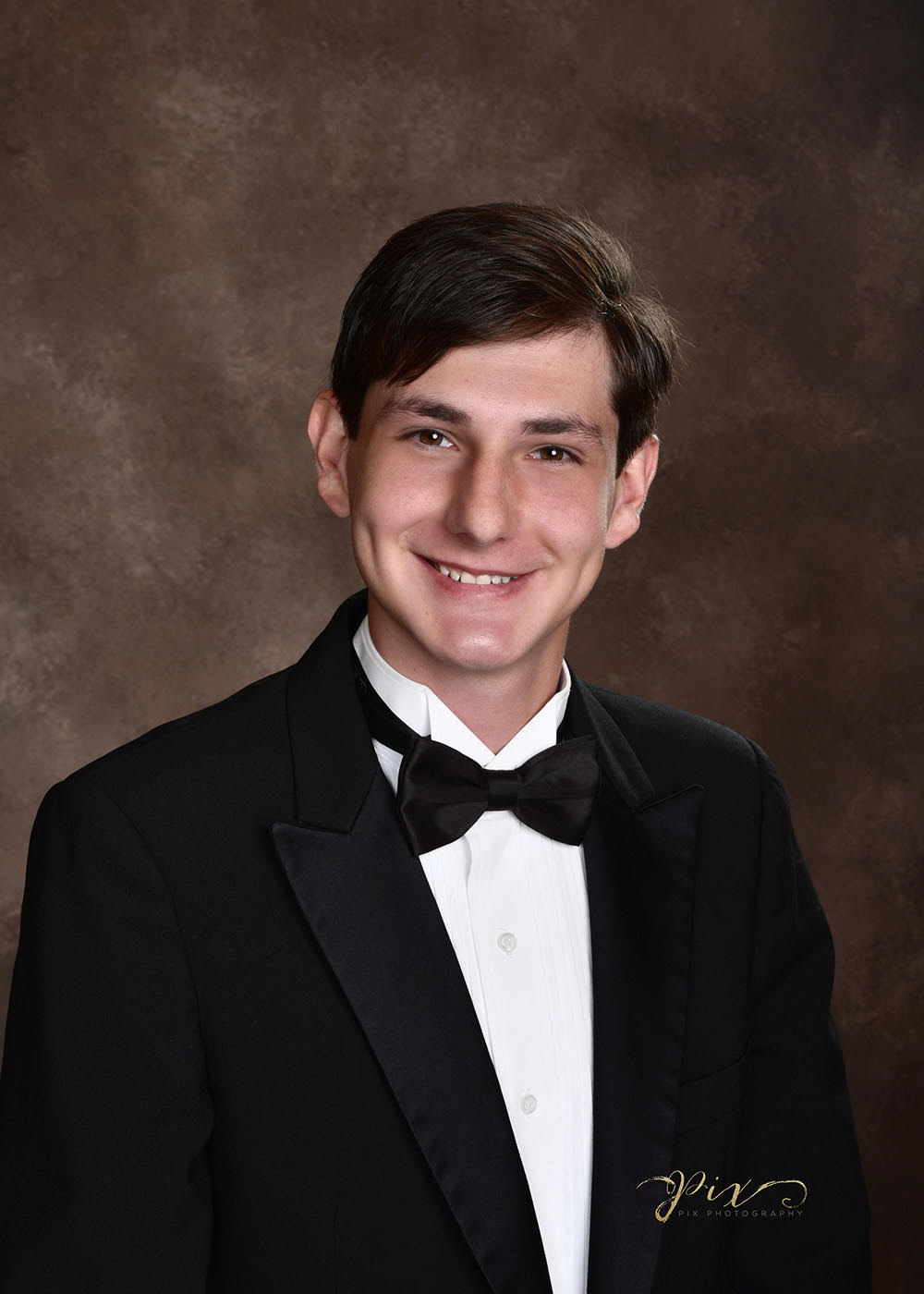 ---
Vidalia High School is proud to announce that this year's Star Student is Walker McCord. McCord is the son of Laci and Mark McCord and say's that this award proves "that a lot of hard work has paid off and I am excited, and I feel really good to be the Star Student.
McCord says he has also been "surrounded and supported by friends and family and the teachers and staff at VHS. They have been so great constantly getting me to the point where I can shine in academics. They have really encouraged and pushed me to be the best that I can be."
The 2021 Star Student goes onto say that this journey began back in middle school when he began taking High School classes, "taking as many high-level classes as I could and getting as much learning in as possible and striving to get good grades really began in middle school."
For his Star Teacher, McCord chose his 7th grade Social Studies teacher Phillip Joyce, "I picked Mr. Joyce, because that's really where the love of history and the country began. It also was the place that got me started thinking for myself and to start taking what was going on around me in the world and politics seriously. Mr. Joyce started that path for me and now I have found something that I'm really interested in, and love, and I would be remiss If I didn't pick him."
Walker's love for history and the country has now set him on his path for his future as he says that he will be headed to the University of Georgia with a purpose. "I'm going to UGA in the fall and will be a part of the Air Force ROTC, because I would like to commission into the Air Force as an officer. It's a calling and the only thing that I have been sure about since the 7th grade. After that, I would like to get involved in the public arena, and contribute to this country."
And McCord offered up some advice for those who may want to follow in his steps as Star Student, "always push yourself. That's something I have been doing since I was in middle school. Whether it was band, academics or sports I have always pushed to be better. You may have gotten to a point where you think everything is good, but the question is, how far can you go? You may get that 95 in a class, but how much further can you push that to be even better?"
McCord had one piece of advice that should resonate with everyone, no matter the age, "Don't give up! Obviously, you are going to have bad days, but as long as you keep moving forward and realize things happen to everyone, but stay focused on the goal, you will be fine!"
The PAGE Student Teacher Achievement Recognition (STAR) program honors Georgia's highest achieving high school seniors and the teachers who have been most instrumental in their academic development. Since its creation in 1958 by the Georgia Chamber of Commerce, the STAR (Student Teacher Achievement Recognition) program has honored nearly 28,000 students, who have in turn chosen their STAR Teachers to share in this recognition. Every accredited high school in Georgia is eligible to participate in this preeminent student/teacher academic recognition.
To obtain the STAR nomination, high school students must have the highest score on any single test date of the SAT taken through the November test date of their senior year and be in the top 10 percent or top 10 students of their class based on grade point average. Nominee's SAT scores must be equal to or higher than the 2020 national average scores on the Evidence-Based Reading and Writing and Math sections of the SAT.